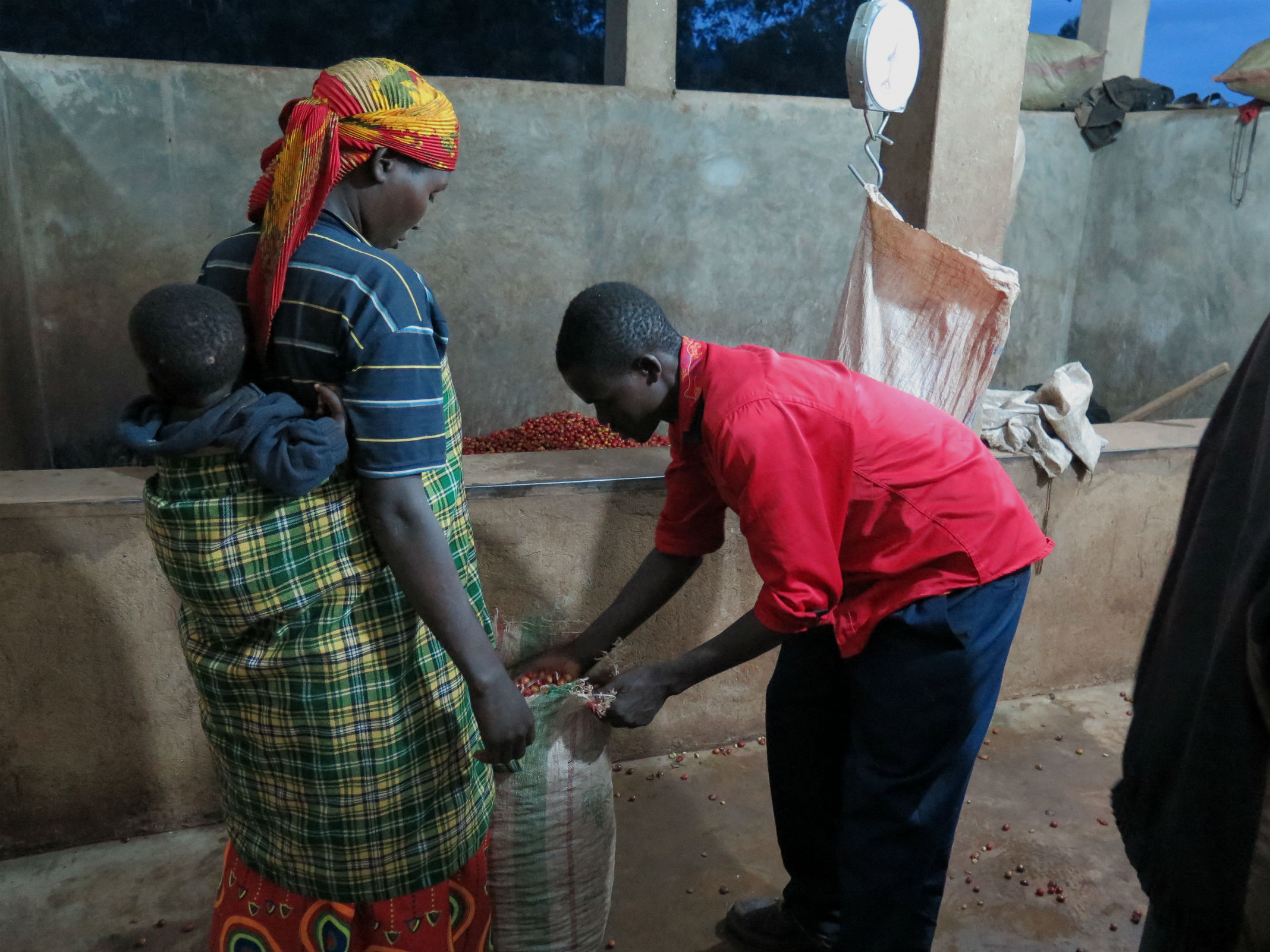 Burundi: Mbirizi Gatara
Candied orange. Honey. Floral.
This is my very first lot from Burundi which is a great origin for coffee that is not as well known as neighboring Rwanda and Kenya. This coffee comes from farmers surronding the Mbrizi washing station in the Kayanza Province of Burundi. This station goes above and beyond to help farmers get a better price for their coffee. They pay top dollar for well sorted coffee and then teach the farmers how to process the lesser quality coffee for their own consumption. The meticulous attention to detail is evident in this lot. Intensely sweet and floral, this coffee reminds me so much of candied orange, I could swear there was some in it. It is backed up with notes of cacao, floral aromatics, and a honey sweetness. We chose a light roast to feature the exceptional sweetness and floral punch. Fabulous on v60, this one would also be a good candidate for single-origin espresso if you have some ability to pressure profile your shot. This is one to savor.
Region: Mbrizi, Kayanza Province, Burundi
Elevation: 5750-6100 ft
Variety: Batian, Jackson, K7, Mbirizi 49, Mbirizi 68, SL2
Processing method: Washed, dried on raised beds
Cup characteristics: Sweet orange, stonefruit, floral, honey, milk chocolate, clean and sweet
Roast level: Light roast